Serving Columbus, Grove City, Upper Arlington, Reynoldsburg & Surrounding – Free Quotes!
Video Sewer Camera Inspection
Camera Sewer Inspection Services
Columbus homeowners usually aren't aware of problems until the tub half fills as they're taking a shower or the sink doesn't drain quickly following dish washing. Sometimes a homeowner will notice a terrible smell or see awful things backing up into the toilets. These are generally the only indications that a plumbing expert is necessary.
Plumbing is a dark mystery to most of us. The pipes are enclosed away from our view, so we don't know when something happens to them. What happens to the pipes underground is like sci-fi to us, involving animals, dirt, moisture, and goodness knows what else.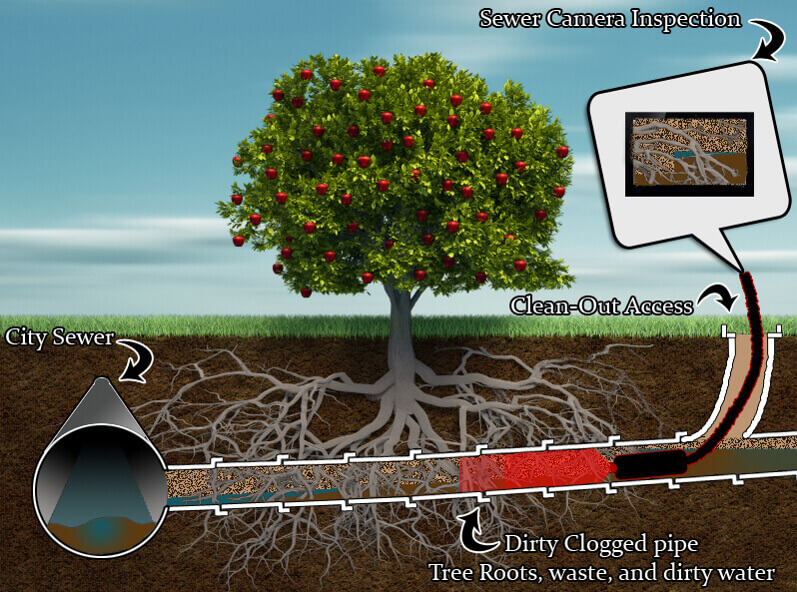 Have you ever been curious how a Columbus plumber checks for clogged pipes, a cracked pipe, or a sewer line blockage? They certainly can't shinny about underground to check the pipes. Before we get into the video camera inspection plumbing professionals use, homeowners need to know how the pipes get clogged in the first place.
How Clogged Pipes Happen
Have you ever wondered where the shampoo, hair, soap, and face and body treatments go when you shower? Where does the dish soap, food on the plates, and grease from the frying pan go? Then there's the dog hair when you wash him in the bathtub, the soap and softener and grime when you wash clothes.
All these things build up over time. They form an ever smaller area through which water can pass in your pipes. When water can no longer pass, even slowly, backups happen.
Some things that shouldn't be flushed cause backups such as "flushable" personal hygiene products and wet wipes. Beware "flushable" anything. None of them are.
Paper, paper towels, too much bath paper, and anything the baby drops down the toilet and flushes will cause a blockage requiring a sewer camera inspection.
That's just what you can see inside your house. What you can't see underground in your yard is the possible tree roots, tiny animal nests, leaves, and dirt forming a blockage that no amount of snaking or Drano-pouring will cure. This is where you need experts who will perform a sewer camera inspection.
How A Video Camera Pipe Inspection Works
So you've called on the experts to perform their video camera inspection to find the sewer line blockage. The plumbing professional will get as close as he can to the clean out in your yard. This is where the professionals get at the pipes outside your house.
He'll fit a camera into the clean out, after which he'll watch what the camera sees on a video screen. You should watch as well, so you'll know what is causing the backup in the first place. Then you can find ways of avoiding doing the same thing again.
The camera is on the end of a tiny wire. It will get up close to your pipes, so that you can see what's blocking your pipes. It will also see outside reasons like tree roots or collapsed pipes for such a block.
Several things can cause cracks in your pipes. Extreme temperature changes will cause a crack in pipes, as will corrosion in old copper pipes, and simple wear and tear over time. Shifts in the foundation of the house will also cause a crack in pipes, as will pipes sagging in soft soil.
Once the sewer line camera inspection discovers the cause of the problem, you and he will discuss how to solve it.
Advantages Of Using A Plumbing Camera Inspection
Plumbing is so basic and so important, but people don't think of it until something goes wrong. It's overwhelming. Add to it the fact that plumbers can't usually be found when they're needed the most, and you might have to live with your plumbing problem for a while.
That's powerful enough to explain the benefits of having a video camera pipe inspection performed. Perhaps one of the biggest benefits of these inspections is that if the cause of your problem should be repaired or replaced by the city or county, then you won't be snowballed when and if they try to tell you it's your problem instead of theirs.
Other benefits of a sewer line camera inspection include seeing something that might not have caused the clog but will cause trouble at a later time. Better to fix it now than to have that added expense later.
Since you're watching the plumbing camera inspection along with the professional, you'll see that the problem is being taken care of the first time and the right way. Also seeing the cause of the block will induce you to cultivate new and better habits.
Sewer Inspection Costs
Remember that sewer inspection prices are separate from repairs or other plumbing needs. Inspections depend on the length of the pipes in which the camera goes; most go 330 feet. A DVD of the inspection is sometimes available with the service, so be sure to ask (in case the city or county gets antsy about a plumbing problem.)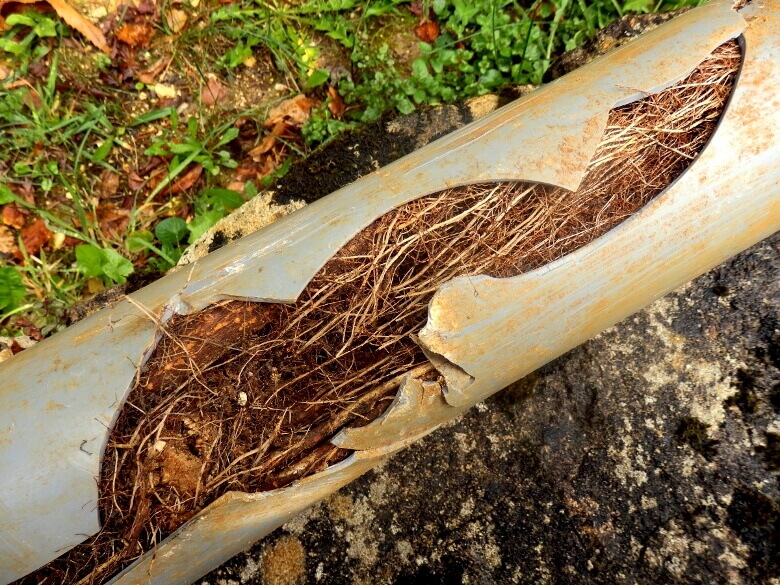 The charge for these inspections generally runs between $248 and $814, with most paying around $500. The charge has been known to go as high as $1,200, though, depending on the circumstances.
Plumbing is nothing to mess around with, because it can and does present problems that are very expensive to fix.
It's not something you want to do yourself, either, for fear you could make the problem worse and more expensive. It's best to leave plumbing problems requiring specialized camera work to the professionals.
When you have plumbing troubles, don't hesitate to call on us night or day. We'll be there for you.
Serving Columbus, Grove City, Gahanna, Reynoldsburg & Surrounding Area's
© 2018-2022 ASterlingPlumbingColumbus.com
– All rights reserved. –
Information on this website may not be re-used without prior written consent from A Sterling Plumbing.
Monday-Friday: Open 24 Hours
Saturday: Open 24 Hours
Sunday: Open 24 Hours
Ohio Licensed, Bonded, Insured
OH Plumbing Contractors License # OL-26324