A Sterling Plumbing Blog
Plumbing Articles from Columbus, OH
How Long Does a Sump Pump Last? This Is What You Need to Know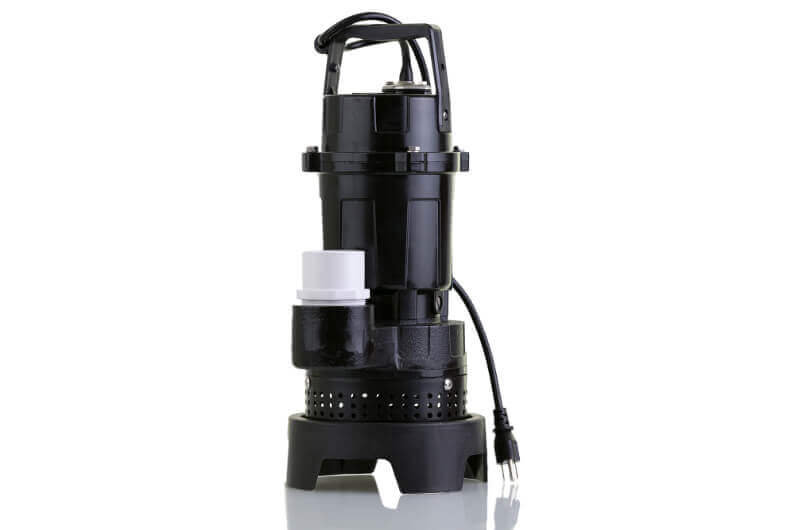 You've had your sump pump for years. It's still going strong. But you're wondering: how long does a sump pump last?
The answer: it depends. Looking for more information on the matter? Then read on. We're going to get into the details below.
How Long Does a Sump Pump Last on Average?
Though these pump lifespans vary, most last around 10 or so years. Yours could stop functioning after 7 years, or it could stop functioning after 12. But just know that when the 10-year mark arrives, you need to think about making a change.
Failure to make the change in a timely manner could, of course, result in dysfunctional water pumping equipment. And if your sump pump is dysfunctional during a heavy storm, your basement is going to be left vulnerable to flooding.
Signs It Might Be Time for a New Sump Pump
While it's generally a good practice to replace your water pump equipment every 10 years, you should also be looking out for signs of disrepair. If you notice any of the following signs in your sump pump, it's likely time to make the change.
Your Sump Pump Vibrates Like Crazy
Does your sump pump shake and rattle when pumping water? If so, it is more than likely suffering impairment of some kind.
In cases such as these, the vibrations generally come about due to bent impellers. Impellers become bent after suffering physical trauma, usually as a result of pumping hard objects like rocks or metal.
Though it's sometimes possible to repair bent impellers, in all likelihood, you're going to need to replace your water pump entirely.
Your Sump Pump is Making Strange Noises
All sump pumps make some sort of noise when they're operating. However, there's a difference between a standard operational noise and a troublesome one. If you know anything about your pumping equipment, you'll be able to tell the difference.
Noises to look out for include rattling noises, over-exertion noises, wobbling noises, and grinding noises. Whereas rattling, wobbling, and grinding noises can be indicative of broken or loose components, over-exertion noises can be indicative of a failing motor.
Regardless of the noise that you're hearing, you're advised to bring in a professional for an inspection. In all likelihood, he or she will end up advising a replacement.
Your Sump Pump is Rusty
Sump pumps are in perpetual proximity to water. While they're built to be in watery conditions, they're not immune to the effects of water. After some time, these pumps can become rusty.
Now, a little rust isn't going to do much to impair the functionality of your pumping equipment. However, the thicker it grows, the more difficulty your sump pump is going to have in performing its function.
As such, sooner rather than later, it's going to need to be replaced. Your local plumber can help you make the change.
Your Sump Pump Runs in Perpetuity
Another sign that it's time for a new sump pump is that your equipment runs in perpetuity. In other words, it never stops running.
This is generally caused by issues with the pump's switch. The switch becomes impaired and can no longer work in tandem with the float.
Not only does this problem put tons of undue pressure on these pumps, causing it to use more energy than it would otherwise, but it also leaves the sump pump vulnerable to flash floods. If your home were to experience a flash flood, your pumping equipment would likely have trouble keeping up with it.
As such, there's only one legitimate fix. You're going to have to replace the sump pump with a new model.
Your Sump Pump Cycles Off During Heavy Rains
The rain is pouring down. The water is pooling in your yard. And, unfortunately, your sump pump has just cycled off.
Rest assured, this is not normal. These pumps are designed to operate consistently during periods of heavy rain. If they're shutting off during these periods, they're flat-out failing to do their jobs.
In all likelihood, there's a wiring mishap that's causing your sump pump to do this. A DIY repair could fix the problem. On the other hand, a full replacement might be needed.
Your Home Experiences Regular Power Outages
Do you live in an area that is especially prone to power outages? If so, your water pump could be incurring some abuse.
See, every time a power outage occurs, there's a risk of electricity blasting through a home's electrical system. This burst of electricity is known as a power surge and it can have seismic negative effects on appliances that are hooked up to said system.
Your sump pump is, of course, one of these appliances and could be suffering the ill effects. Keep an eye out for other signs of disrepair and make a replacement if they come rearing their ugly heads.
You Haven't Used Your Sump Pump in a While
You know that phrase, "use it or lose it?" Well, it applies to sump pumps. If any type of water pump doesn't receive regular use, it can deteriorate far before its time.
Generally speaking, you should be running your sump pump every month or so. Even if there's no water to pump, you should be test running it.
Failure to do this could result in a break-down, which could subsequently result in a replacement.
In Need of a New Sump Pump in Columbus, Ohio?
Now that you have an answer to the question, "how long does a sump pump last?", you might see that a new sump pump is on the horizon. If so, and if you're looking for a sump pump in Columbus, Ohio, we here at A Sterling Plumbing & Drains are the people to see.
We've installed sump pumps in countless homes throughout the Columbus area. Our team looks forward to helping you.
Contact us today to get the process started!
Serving Columbus, Grove City, Gahanna, Reynoldsburg & Surrounding Area's
© 2018-2022 ASterlingPlumbingColumbus.com
– All rights reserved. –
Information on this website may not be re-used without prior written consent from A Sterling Plumbing.
Monday-Friday: Open 24 Hours
Saturday: Open 24 Hours
Sunday: Open 24 Hours
Ohio Licensed, Bonded, Insured
OH Plumbing Contractors License # OL-26324