A Sterling Plumbing Blog
Plumbing Articles from Columbus, OH
How to Increase Shower Head Pressure: 7 Steps to Take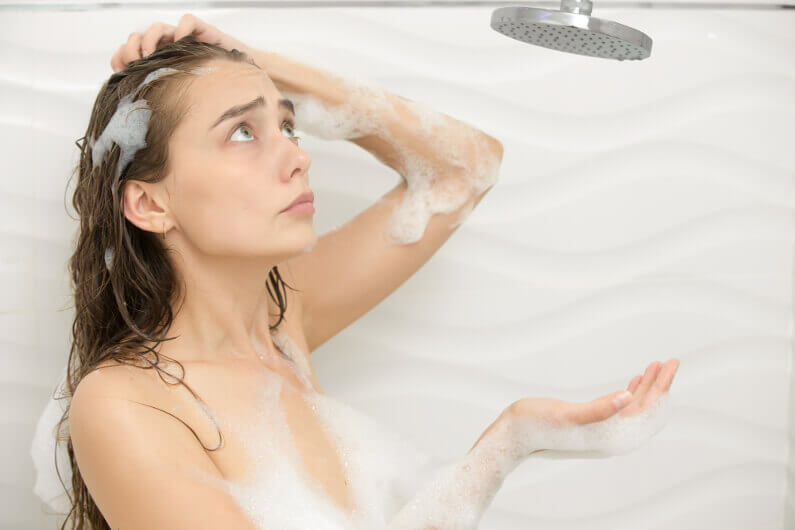 Every American uses an average of 88 gallons of water a day at home. This number can increase if you experience a decrease in showerhead pressure. You need to do something about your water pressure, but what?
Read on to learn about seven steps on how to increase shower head pressure.
1. Clean the Showerhead
The easiest trick to how to increase shower head pressure is to clean it. Over time, showerheads will get blocked with dirt and mineral deposits. Because of this, the water flow will become just a trickle.
Water pressure can be good in the rest of your home, but be slow in one area. This usually means your shower head just needs a good clean. It is the simplest way to have a shower pressure booster.
Unscrew the showerhead and clean anything inside of it. Showerheads with a filter should be removed and cleaned as well. A toothbrush can work well for this procedure.
It could also be beneficial to clean the individual rubber nozzle to ensure there will be no blockages. You can easily clean this with your fingers or a toothbrush.
Visible build-up on the showerhead could be tougher to get rid of. For this issue, you can soak the showerhead in vinegar overnight. Call a plumber for drain cleaning services if you can't get a good clean yourself.
2. Check the Flow Restrictor
You can check the flow by using a flow restrictor. A lot of manufacturers incorporate this device in their design to help clients protect the environment and lower their utility bills.
A flow restrictor will not be beneficial if you live in a low water pressure area. Your home suffering from problems of low water pressure can cause the flow restrictor to reduce the flow even more.
For cases like this, the flow restrictor needs to be removed. The user manual can help you remove this from your showerhead.
Once the flow restrictor has been removed, check if the water flow is better after putting the showerhead back into place. If the flow did not increase, you will have to try a different method.
3. Check the Valve
Another method on how to increase shower water pressure is to check that the valve is open all the way. This could be the cause of issues if you have moved into a new place or have had work done on the building. If this is the case for you, check the main valve to ensure that it is fully open.
If you recently had a plumber come and notice your water pressure is worse after they finished the job, it could be the valve. Plumbers may forget to open the valve back up after shutting it off to work on a project.
The basement is normally where you will find the valve. It will be anywhere that the main system enters your house.
This valve will most likely have a red lever. This lever should be opened for your water pressure to go back to normal.
4. Check for Leakage
A leaking pipe is one issue you don't want to have. Not only can it affect your water pressure, but it can also cause other problems within the home.
If you are experiencing low water pressure all of a sudden, start looking around for leaks. It may even be time to call a professional and have them find the issue for you. A leaking pipe will reduce the amount of water that gets to your shower head.
Fixing this issue will save your home from damage and get your water pressure back to normal. Call a Columbus plumber to repair any leaks and try to make a temporary repair until they can arrive to fix the problem.
5. Buy a Low-Pressure Showerhead
You may not have a plumbing issue at all so how can you get water pressure in the shower? An inexpensive option is to buy a special showerhead. There are affordable low water pressure shower heads that can increase the water flow in your home.
The cheaper the product the less likely they are to give you the exact results you want. However, if you buy one with an open mind, knowing a product can't perform miracles, you should be happy with the results.
If your water pressure is low, it can aid in producing a better jet of water. It will be better than your regular shower head, that's for sure. Try investing in this option before taking on a more expensive choice.
6. Install a Shower Pump
Installing a shower pump is a more expensive option. If nothing else seems to work for your water pressure, it could be your best bet.
Installing a shower pump can boost pressure. It is less affordable than a low-pressure shower head, but still relatively inexpensive compared to other options.
A professional will be able to answer your questions about installing a shower pump. Don't try to install one on your own if you have inadequate plumbing skills.
7. Turn Off Appliances
Increased demand for water supply could be the reason your shower head is not working well. For example, taking a shower while doing the laundry can cause your water pressure to run slowly.
Areas with good water pressure don't usually run into this issue. If your water pressure is not the best, showering while using other appliances will reduce the flow. Instead of running the washing machine at the same time that you shower, do one first and then the other.
How to Increase Shower Head Pressure Explained
Now that you know how to increase shower head pressure, you can start looking for the solution to your problem. Sometimes all it takes is a little cleanup or checking the valve. Don't ever worry about your shower head pressure again!
For more information about increasing shower head pressure or if you think you need plumbing services as a solution, contact us now.
Serving Columbus, Grove City, Gahanna, Reynoldsburg & Surrounding Area's
© 2018-2022 ASterlingPlumbingColumbus.com
– All rights reserved. –
Information on this website may not be re-used without prior written consent from A Sterling Plumbing.
Monday-Friday: Open 24 Hours
Saturday: Open 24 Hours
Sunday: Open 24 Hours
Ohio Licensed, Bonded, Insured
OH Plumbing Contractors License # OL-26324