A Sterling Plumbing Blog
Plumbing Articles from Columbus, OH
10 Common Causes of a Leaky Toilet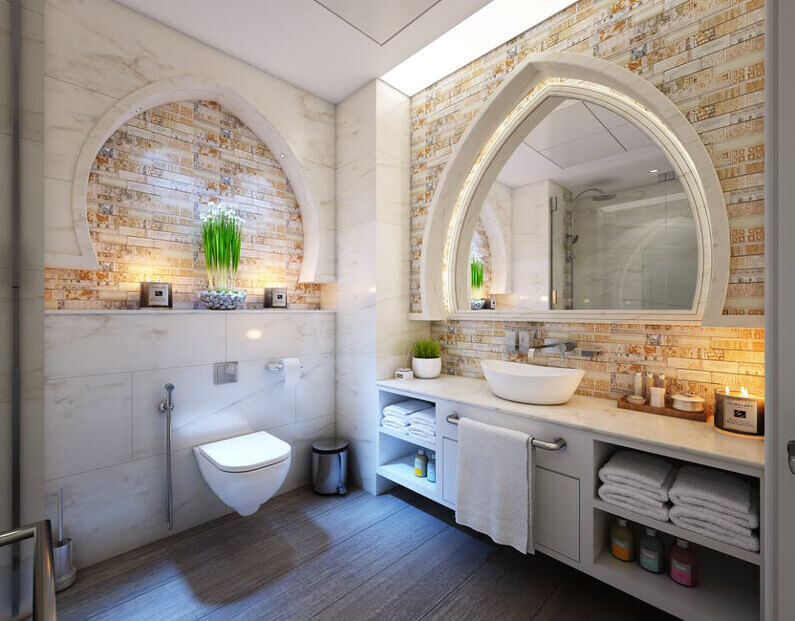 According to the United States Environmental Protection Agency, "The average household's leaks can account for more than 10,000 gallons of water wasted every year." That kind of water waste definitely adds up over time, hurting both the environment and your bank account!
Unless the world of plumbing changes in unexpected ways, leaky toilets are probably something that everyone will have to deal with every few years or so. At some point in your life, it's worth learning a little about how you can fix this problem, or how you can recognize when you should probably leave the repairs to an expert.
Read on to learn everything you need to know about toilet leaks and what you can do about them.
How Serious Are Toilet Leaks?
Over time, the costs of a leaking toilet can add up to over hundreds of dollars lost every year. On top of that, leaking water can spread throughout your house, eventually causing expensive damage to the rest of your house. If it gets into the support structures under your house, it can even lead to architectural weakness and unsafe living conditions.
Even if your home stays strong, the presence of a toilet leaking water constantly can facilitate the growth of mold.
1. Old Washers or Bolts
"Why is my toilet leaking?" you may have asked yourself at some point. One of the most common toilet leaks causes is old, worn-out bolts or washers.
Washers and bolts help connect the pieces of your toilet together, squeezing everything in tight enough to keep any water from spilling out. Over time, like anything else, they can break down. As their seal slowly weakens, water can start to leak out, slowly at first, and then more quickly over time.
If your toilet is leaking, you might check the two bolts that lie on either side fo the toilet. If they appear damaged, there's a good chance that they're the cause of your leak problems.
2. Corroded Plumbing Components
Depending on where you live and the kind of water running through your plumbing, your plumbing system might be extra vulnerable to corrosion. Corrosion happens from the inside out, so a problem could be long in the making before it finally comes to your attention and causes a leaky toilet. Make sure you know if your area's water purity lends itself to intense corrosion so you can be prepared for this eventuality.
3. Rusty Pipes
Your leaky toilet may appear to be made entirely of porcelain or plastic from the outside. Inside, however, it has several important pieces made out of metal.
Metal may seem like an odd choice for a device that transfers water, but they can last for many years without causing any problems. However, your toilet's pipes can become rusty at any time, and it's almost inevitable that they eventually will.
4. Cracks in Your Tank
Your toilet's water tank is a robust piece of equipment. Under prolonged or extreme stress, it can develop cracks.
Unfortunately, once cracks begin to form, they're more likely to spread. A cracked toilet tank should be replaced as soon as possible.
5. Cracks in the Bowl
You'll probably notice right away if your toilet bowl develops a crack. Like a cracked tank, this kind of damage requires immediate replacement. A cracked bowl can start leaking large amounts of water very quickly if it's not replaced.
6. Worn Out Flapper
The flapper is an important piece in your toilet that you can find inside the tank. It's usually made of plastic or rubber and it works to stop the flow of water from your tank into your bowl. This cause of toilet leaks is one of the more common, as the flapper can easily wear out.
7. Tank-Bowl Gasket Problems
The flapper may block the flow of water from tank to bowl, but the tank-bowl gasket is what allows that flow to occur in the first place. A typical tank-bowl gasket is three inches wide to allow quick flow from the tank to the bowl. If it becomes damaged, it will likely need replacement.
8. Malfunctioning Toilet Float
The flapper has to open and close at the right time. Inside the toilet tank, a float assembly measures the level of water in the tank, placing the flapper down when it needs to refill the tank. This is one of the more delicate pieces of the toilet structure, so can become more easily damaged.
9. Bowl Condensation
If you're lucky, then what appears to be a leaking toilet may not be a problem at all! Some areas or bathrooms have extremely high humidity. The water in the air may condense onto the toilet bowl, giving it the appearance of having a leak.
10. Blocked Overflow Tube
The overflow tube is an important safety mechanism in the toilet. It measures how high the water is in the toilet bowl. If the water level gets too high and is in danger of overflowing, the overflow tube can redirect that extra water out. If there is a problem here it can surely cause a leaky toilet.
Depending on why the tube is blocked, it can be easy or difficult to fix.
Can I Fix a Leaking Toilet?
Whether you can fix a toilet yourself or need to rely on the knowledge and know-how of an expert depends mostly on how it's broken. Do some basic toilet troubleshooting to locate the problem as you may be able to DIY it instead of getting help.
If the flapper is worn out, you may be able to simply lift up the lid and install a new one. Sometimes, a malfunctioning toilet float can be jiggled back into working condition, or easily replaced as well.
On the other hand, a fill valve malfunction or a blocked overflow tube is a more complicated problem that may require the help of a skilled professional. The same can be said of cracks in the tank or bowl, or about any corroded plumbing system components.
Don't Let a Leaky Toilet Slow You Down
We hope you learned something helpful about the most common causes of a leaky toilet. To learn more about how to take excellent care of your home's plumbing or find quality plumbing help in Ohio, check out our other pages.
Serving Columbus, Grove City, Gahanna, Reynoldsburg & Surrounding Area's
© 2018-2022 ASterlingPlumbingColumbus.com
– All rights reserved. –
Information on this website may not be re-used without prior written consent from A Sterling Plumbing.
Monday-Friday: Open 24 Hours
Saturday: Open 24 Hours
Sunday: Open 24 Hours
Ohio Licensed, Bonded, Insured
OH Plumbing Contractors License # OL-26324