A Sterling Plumbing Blog
Plumbing Articles from Columbus, OH
11 Preventative Plumbing Maintenance Tips from the Experts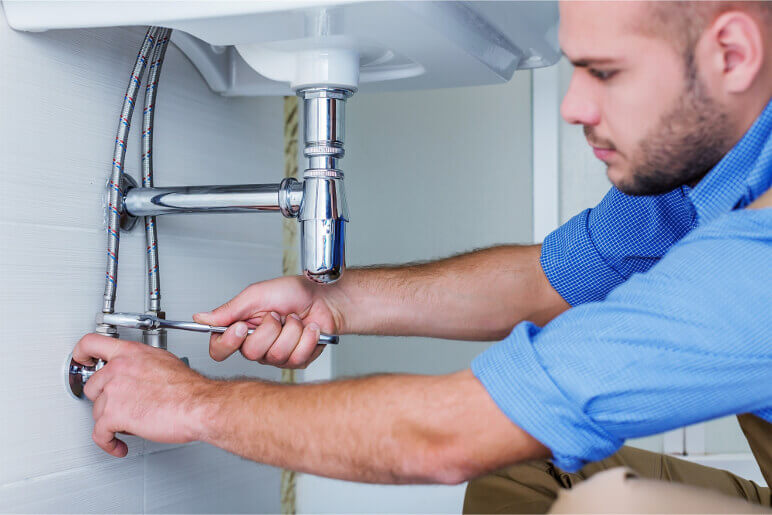 Follow these eleven plumbing maintenance tips to keep the plumbing in your home in great condition.
Most homeowners spend over $300 to hire a plumber.
To save money and potentially avoid a massive plumbing bill, it's important to take some steps to prevent small problems from becoming large ones.
Fortunately, it's easier than you may think to maintain your own pipes. In fact, we've gathered a list of 11 plumbing maintenance tips that will help you keep your plumbing in good repair. Keep reading to learn more!
Plumbing Maintenance Tips
Here are our top 11 tips that will help you keep your plumbing running as it should.
1. Create a Maintenance Schedule
By writing down how often you're going to do the other things on this list, there's a much better chance that you'll catch small problems before they get bigger.
Go ahead and get a notebook just for your plumbing and keep track of all your inspections and DIY-repairs.
2. Check for Leaks
Look under sinks for water stains and check every easily-accessible pipe at least once per week to catch a small leak before it turns into a major problem.
3. Keep Drains Flowing
Clogged drains are easily preventable by regularly using vinegar and baking soda to remove anything that may be lurking just around the bend.
Do this once per month or any time you notice your drains moving slower than normal.
4. Clean Faucets and Showerheads
As sediment builds up in faucets and showerheads, it can prevent the proper flowing of water and lead to leaks in the system.
You can use a similar solution of vinegar and baking soda to regularly clean these to remove sediment.
5. Clean Out Your Water Heater
Water heater repairs are among the most costly. To put them off for as long as possible, completely drain and clean out your water heater's tank every six months.
6. Check Pipes Regularly
As you check near pipes for signs of leaks, you also need to check the pipes themselves. If they show signs of wear and tear, it may be time to call for a professional inspection to ensure they're in good working order.
7. Regularly Check Water Pressure
Get a water pressure gauge to check water pressure throughout the house at least once per week. Make sure it's at a safe level and not fluctuating abnormally which could be a sign of a problem. Especially if this happens in our cold Ohio winters, it could be a sign of frozen pipes.
8. Check Appliance Hoses
If you have an ice maker in your freezer or any other appliance that attaches directly to the water line, it's crucial to check those hoses often.
These hoses are often made of inferior materials and will become brittle and cracked over time.
9. Check Your Yard
It may seem strange, but you'll also want to be looking at your yard to determine potential hidden problems. For example, unusually lush or low areas of your yard may indicate a sewage leak.
10. Only Flush What Can Be Flushed
This sounds simple, but it makes a difference. The only things that should be going down your toilet are human waste and toilet paper.
"Flushable" cat litter and "flushable" wipes should NOT be entering the sewage system unless you want to pay for an expensive repair.
11. Be Careful About What Goes Down Your Drain
Avoid pouring acidic or reactive down your sink drains. These can damage your pipes and cause leaks.
Need Plumbing Services?
Now you have 11 ways you can keep your pipes working as well as they did when they were first installed.
Despite following all of these plumbing maintenance tips, there will come a time when you need to call in a professional. If that day is today, book an appointment with us and we'll be more than happy to take care of the problem for you!
Serving Columbus, Grove City, Gahanna, Reynoldsburg & Surrounding Area's
© 2018-2022 ASterlingPlumbingColumbus.com
– All rights reserved. –
Information on this website may not be re-used without prior written consent from A Sterling Plumbing.
Monday-Friday: Open 24 Hours
Saturday: Open 24 Hours
Sunday: Open 24 Hours
Ohio Licensed, Bonded, Insured
OH Plumbing Contractors License # OL-26324