A Sterling Plumbing Blog
Plumbing Articles from Columbus, OH
9 Important Questions to Ask a Plumber Before Hiring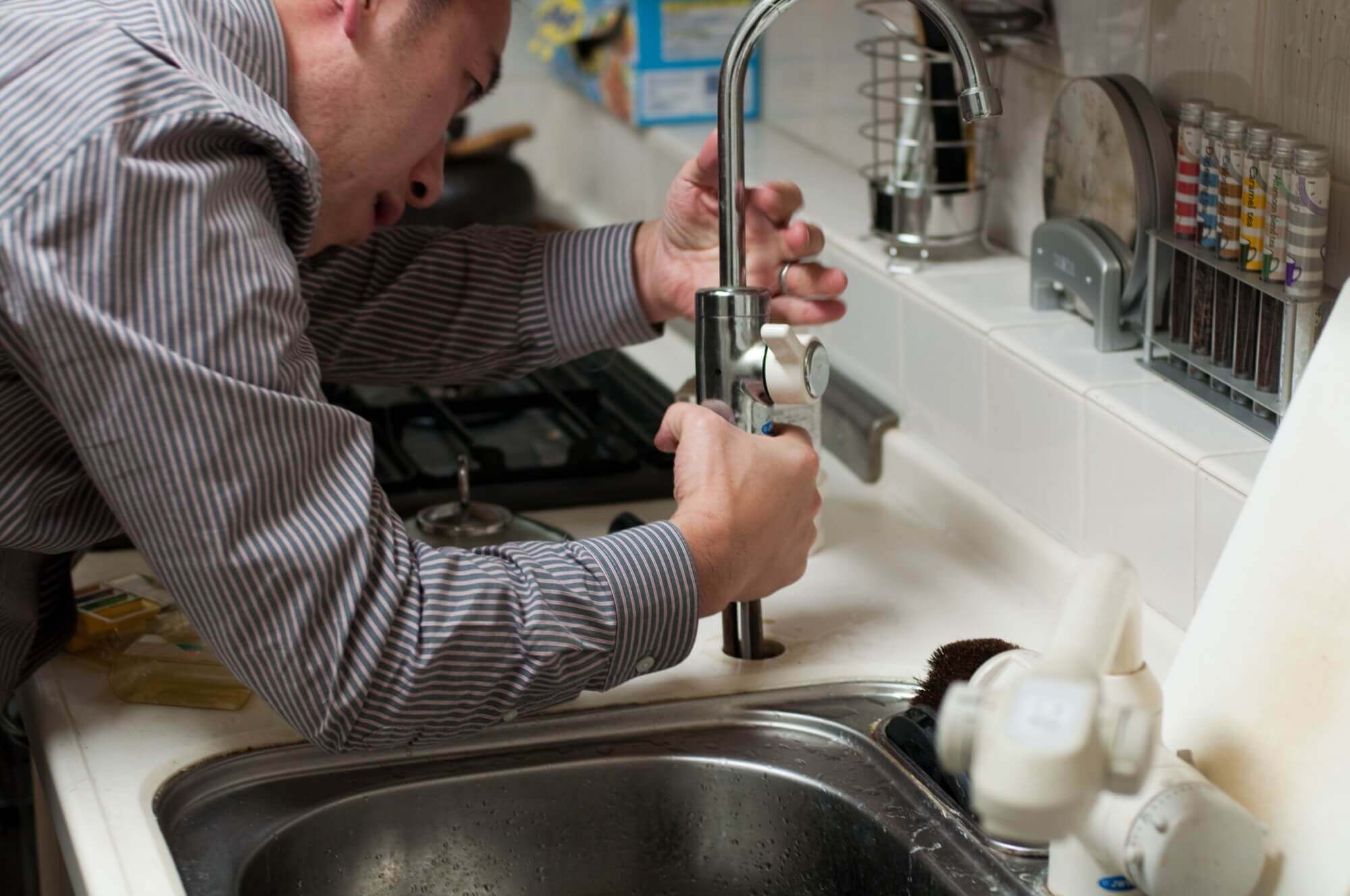 Between 1950 and 2000, there was a 200% increase in water usage in the US. Seeing as water is a precious resource we should conserve, this upward trend is concerning.
So what can you do to do your part in conserving water? By hiring an excellent plumber who can both perform regular maintenance and prompt repairs.
But before you hire one, here are 9 important questions to ask a plumber.
1. Are You Licensed?
The is the most important question you should ask. While some people may have experience tinkering around with plumbing, they may not have the proper training or knowledge to fix bigger problems.
While yes, unlicensed plumbers can be cheaper upfront, they may cost you more in the long run when their work needs to be redone and/or it's poorly done and completely ruins your plumbing.
Ask the plumber for their license number and you can look it up on your state government's website to verify it's a valid license.
2. How Many Years of Experience Do You Have?
Obviously, the more experience a plumbing company has, the better. Over time, they get to hone their skills; this means they can identify and repair issues more efficiently.
But another thing you need to ask is their experience in certain jobs, such as larger tasks like installing fixtures. If they do have experience in these things, then ask them for examples from their previous clients so you get a good idea of how well they'll do the job for you.
3. Are You Bonded and Insured?
Not only should plumbers be licensed, but they should also be bonded and insured. An experienced plumber should be able to perform the job with no problems at all, but unexpected things do happen from time to time.
If it does, you want someone who's bonded and insured so there's coverage for any damage or injuries. It can save you a whole lot of hassle in the future.
4. Can You Give Estimates in Writing?
Most of the time, plumbers can give you ballpark estimates over the phone. For any that give you firm estimates without assessing your property, this may be a red flag.
If they've seen your home and understand the scope of the project, then the estimate shouldn't be too far off from the final price. Make sure to get the estimate in writing in case any disputes come up.
Should the job take longer than expected, be prepared for the plumber to charge more for their services in that extended duration.
5. Can You Provide References?
Treat your search for a plumber like a job interview. What do interviewers ask potential employees for? That's right: references.
References are a great way to gather the opinions of previous clients and can also show you the scope of the work that plumber's done before. You can also check with online review sites or with the Better Business Bureau for testimonials as well.
6. How Do You Charge Your Clients?
Typically, you'll pay a flat fee for smaller jobs, such as repair for a leaky faucet. But if you're going through a home renovation and need work on a huge project, there may be different ways of payment required.
For instance, some may allow you to pay in installments; you'd pay some initially, more when the job starts, and the final balance at the end of the project. Or they may require you pay with each milestone.
If you run into a plumber who wants the full amount upfront before any work's done, then that's a huge red flag and you should avoid working with them.
7. Do You Use Subcontractors?
A smaller plumbing company may use only their trusted staff for the jobs they work on. But bigger companies may hire subcontractors, which is totally fine.
You want a company that's completely transparent with you; they should have no problem answering your question and providing you with all the information you need. If they seem to be dodging your questions about the labor they use, then that's not a good sign.
8. Do You Include Cleanup Services?
You may assume that plumbers leave the job site how they found it: clean. But that's actually something you have to ask of them!
In many cases, cleanup isn't included in the bid, which means you'll be left with a mess to take care of yourself. Be sure to read over the contract carefully and ask if cleanup is included.
If it isn't, then it may be worth it to ask them to add cleanup services to it. Some companies may charge additional fees for cleanup, but it'll be well worth it when you can breathe easy after they leave.
9. Is the Work You Do Guaranteed?
The majority of reputable plumbers guarantee their work, but the terms will vary. Make sure you understand the terms before you hire them.
Don't just take a verbal guarantee from a plumber; get it in writing. That way, should any problems arise with their work in the future, you can cite the written guarantee and get your money's worth.
Ask a Plumber the Right Questions Before Hiring
You can save yourself a lot of trouble if you ask a plumber these 9 questions before hiring. Be sure to take your time and to trust your gut instincts.
If you don't feel 100% comfortable with hiring them for any reason, then don't feel obligated to commit to that company. Choose the plumber that's right for your needs and budget!
If you'd like to speak with a reputable plumber in Columbus, OH area, then please get in touch with us now.
Serving Columbus, Grove City, Gahanna, Reynoldsburg & Surrounding Area's
© 2018-2022 ASterlingPlumbingColumbus.com
– All rights reserved. –
Information on this website may not be re-used without prior written consent from A Sterling Plumbing.
Monday-Friday: Open 24 Hours
Saturday: Open 24 Hours
Sunday: Open 24 Hours
Ohio Licensed, Bonded, Insured
OH Plumbing Contractors License # OL-26324