A Sterling Plumbing Blog
Plumbing Articles from Columbus, OH
Funky Water Problems? Find Out If Your Plumbing Pipes are Contaminated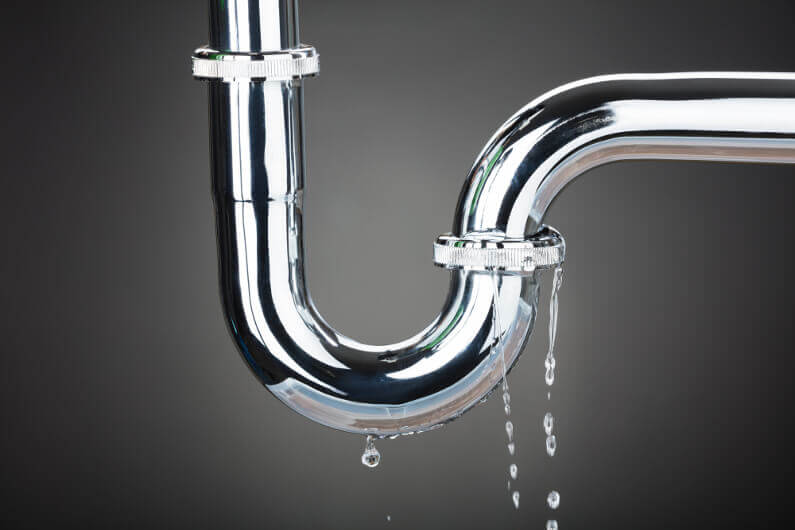 What if there was a hidden threat deep within your own home?
No, we're not talking about a scary intruder or a phantom menace. Instead, the problem may be the water inside your pipes!
Issues with plumbing pipes can lead to dangerous and contaminated water. Want to know if your own water is a threat? Keep reading to find out!
Weird Taste
Let's start with the most obvious warning sign. If the water from your pipes tastes weird, you most likely have a problem on your hands!
You may be able to detect a variety of weird flavors in your water. It might taste a bit metallic or fishy. In other cases, the taste may be more oily or even bitter.
Even if you can't immediately figure out what the foreign taste is, you'll be able to sense that the water is "off" right away. Fortunately, as water problems go, this is pretty easy to fix!
In most cases, an over-the-counter water filter can have your water tasting clean and refreshing once again. If this proves not to help, you may have a more serious problem requiring plumbing repair services.
Baking Bad
Sometimes, you won't detect bad water by directly drinking it. Instead, you may notice it when you start "baking bad."
When you bake various recipes, your goal is to avoid the bake going flat. If this is consistently happening, though, it may be a problem with your water or plumbing pipes instead of your baking skills!
For example, a common water problem is that it has too much chlorine in it. While chlorine helps protect you from bacteria in the swimming pool, it has a negative effect on the bacterial yeast that helps your bread rise up.
Once again, a good filter may be in order. Such a filter will keep chlorine out and put you back in the baking business.
Cloudy Water
You don't always have to drink the water or bake the bread to notice a problem with your water. Sometimes, you can notice the problem just by looking at a clear glass of water!
While chlorine and other elements may be invisible, there are many different minerals that can make water look foamy or cloudy. If these minerals are not properly filtered out by your local water system, then your "clear" glass of water may look like liquid clouds.
Keep an eye on that same glass. If the cloudiness doesn't go away on its own, it may be caused by certain bacteria rather than minerals.
Swimming Pool Smell
Even if you haven't jumped in a pool for years, everyone knows about the dreaded "swimming pool smell." This is the smell of concentrated chlorine that helps protect swimmers from assorted contaminations.
We touched on this earlier, but chlorine in your water is a good thing in the right amount. It helps protect you from drinking bacteria. But too much chlorine can cause a nasty smell and is dangerous to consume.
Different filtering systems can remove that telltale smell and make your water healthy to drink once more.
Bad Water Pressure
Sometimes, you can detect bad water by getting a feeling. No, you don't have to meditate or use "The Force." All you have to do is grab a shower or wash something in the sink!
Bad water pressure is typically a sign of problems with your pipes. For example, they may be clogged with things like sediment.
At this point, there is good news and bad news. The good news is that the fix is simple: you need to clean, repair, or replace the pipes throughout your house. The bad news is that this will be one pricey repair job, though hiring a pro can save you time and money.
Sulfuric Smell
Sulfur has a very distinctive odor. If you don't know what that odor is, we can describe it in two words: rotten eggs!
If your water has that rotten egg smell, then the explanation is simple: your water is full of sulfur. For what it's worth, sulfur is relatively harmless if ingested, especially in smaller amounts.
At the same time, no one wants that rotten egg smell in their home. A good water filter will make this problem go away.
Dirty Water
Many people have white sinks in their kitchen or bathroom. These sinks are the perfect way to detect if your water looks dirty.
And "dirty" is quite literal here. You need to be on the lookout for water filled with dirt, clay, sand, or any other kinds of sediment.
In this case, the problem is obvious: your water has too much sediment in it. But a good sediment filter can take care of this issue and let your water run clear once more.
Official Warning
Sometimes, you don't have to take a guess about your water being dangerous. If you're lucky, you might get an official warning!
Most people receive their water from some kind of public utility. If there is a problem with the city's water supply, they are obligated to warn citizens about the issue.
The city should also make recommendations for how to fix the issue. Therefore, those who get their water from the city will usually be fine.
If you get water from a well, though, you are on your own. You may need to have your water independently tested to verify that it is safe.
Stained Glassware
You may not always notice a problem with the water while it's in the glass. Afterward, though, the glass may leave a clue that there is an issue.
If you have hard water in your pipes, it can actually cut down on the effectiveness of your various detergents and soaps. As a result, you will see hard water deposits on glasses, plates, pipes, and so on.
Those same deposits can also damage any appliances that use water. If these appliances are experiencing unexpected problems, hard water could be the culprit.
Plumbing Pipes and Problems: Your Next Step
Now you know how to diagnose issues with your plumbing pipes. But do you know who can help you fix all of your water woes?
We specialize in restoring your pipes back to working order. To see how we can put you back in control of your water, contact us today!
Serving Columbus, Grove City, Gahanna, Reynoldsburg & Surrounding Area's
© 2018-2022 ASterlingPlumbingColumbus.com
– All rights reserved. –
Information on this website may not be re-used without prior written consent from A Sterling Plumbing.
Monday-Friday: Open 24 Hours
Saturday: Open 24 Hours
Sunday: Open 24 Hours
Ohio Licensed, Bonded, Insured
OH Plumbing Contractors License # OL-26324