A Sterling Plumbing Blog
Plumbing Articles from Columbus, OH
The Most Common Water Heater Problems to Know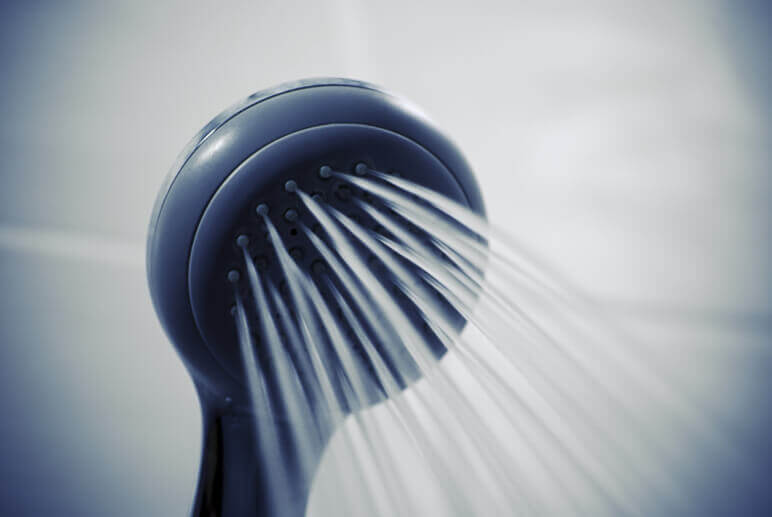 The average water heater lasts for about 13 years. But that's assuming homeowners maintain them regularly.
If the system isn't repaired or maintained, that lifespan decreases significantly. So, how can you keep your system running for as long as possible? By familiarizing yourself with the most common water heater problems.
If you schedule a repair appointment as soon as you notice something wrong, you'll keep your unit running well for its full expected lifespan.
Here are a few of the issues you need to look for when using your water heater throughout the year.
No Hot Water
Nothing is worse than stepping into a cold shower when you're expecting piping hot water. And this is by far the most common water heater problem homeowners run into.
But the cause of the problem depends on the type of water heater you have.
If you have a gas heater, chances are that the pilot light went out. Check the water heater and reignite the pilot if it doesn't have an active flame. If the light is on, schedule a repair appointment as soon as possible.
If you have an electric water heater, it's likely that the fuse for the water heater tripped. Check your breaker box to see if you need to reset the circuit. If it's tripped, resetting it should turn the water heater back on, but if not, you'll need to work with a professional.
Hot Water Runs out Quickly
Most water heaters store hot water in the tank to give you access to hot water on demand. But if you find that you're running out hot water frequently, it's likely because your water heater's capacity is too small for your needs.
Unfortunately, the only way to fix this issue is to install a new water heater with a larger tank capacity. If you want truly unlimited hot water, an on-demand tankless water heater may be the best option. It heats water continuously so you never run out.
If you can't replace your heater, think about ways you can reduce your usage. Wash clothes in cold water, turn the tap off when washing dishes, and wait about 15 minutes between showers to give the heater time to recover.
Water Heater Working Slowly
As water heaters age, their components start to break down and work less efficiently. This can result in slower heating times and lead you to think your water heater isn't working.
The delay is often caused by damaged heating elements, but the problem may also be due to an issue with the system's thermostat. When the thermostat's broken, it won't register when temperatures inside the tank drop below your setting.
And if there's damage to the heating elements, the thermostat can send all the signals it wants. Your tank still won't heat properly. Unfortunately, there's no easy way to diagnose the problem on your own.
You'll need to schedule an appointment with your plumber.
Strange Smell Coming from the Tap
Bacteria thrives in damp and warm environments. Your water heater tank is the perfect breeding ground for bacteria when you don't maintain it regularly.
This often causes a strange sulfur-like smell to come from the hot water tap.
Flushing the water heater and filling it with fresh water several times a year is a great way to keep smelly taps from becoming a problem. If that doesn't do the trick, you may need to replace the anode rod.
The anode rod draws sediment and bacteria to it instead of the walls of your water heater tank. Changing it out helps keep the water fresh and your system working better for longer.
Weird Noises When It Turns On
All water heaters make some noise when they're actively heating water. And after you've lived in the house for a few weeks, you'll get used to those sounds.
But if those sounds start to change or the heater makes new noises every time it turns on, you'll need to schedule a repair appointment.
It's likely that a component inside is loose or damaged. Repairing the damage will get rid of the strange noises immediately.
Discolored Water
When the water heater is in good shape, the water inside should be just as clean and clear as the water you get from your cold tap. But if it comes out brown, rusty, or dirty, you have a problem with the heater.
Over time, the inside of the tank can start to rust. And when the rust flakes off and dissolves into the water, you get discolored liquid coming out of your faucet.
This is a sure-fire sign that your tank is starting to corrode. If left unaddressed, you'll see leaks, holes, and further damage down the line.
The fix is usually simple: replacing the anode rod. But it's always best to get the heater inspected after you notice discolored water. The corrosion may be severe enough that you'll want to replace your water heater entirely.
Low Hot Water Pressure
Believe it or not, low water pressure is not always a problem with your city water connection. In fact, it can be an issue with your water heater. The way to tell is to see how the pressure is when you run the cold tap versus the hot.
If the pressure is higher on cold, the problem is likely with the heater. But if it's low for both, you'll need to get your pipes looked at.
Low hot water pressure can result from leaks in the tank, sediment buildup, and even issues with the pipes around your water heater. In most cases, your water heater will work normally once you clean out the tank or repair the pipes.
Watch for These Common Water Heater Problems
These are just a few of the most common water heater problems you should watch for throughout the year. But even if you don't notice a problem, it's always best to schedule an annual maintenance appointment with your plumber.
This way, you'll know your water heater is working as it's supposed to and won't have to worry about major problems popping up when you least expect them.
Contact us to schedule an appointment and keep your water heater running for years to come.
Serving Columbus, Grove City, Gahanna, Reynoldsburg & Surrounding Area's
© 2018-2022 ASterlingPlumbingColumbus.com
– All rights reserved. –
Information on this website may not be re-used without prior written consent from A Sterling Plumbing.
Monday-Friday: Open 24 Hours
Saturday: Open 24 Hours
Sunday: Open 24 Hours
Ohio Licensed, Bonded, Insured
OH Plumbing Contractors License # OL-26324