A Sterling Plumbing Blog
Plumbing Articles from Columbus, OH
What Is a Sump Pump? Everything You Need to Know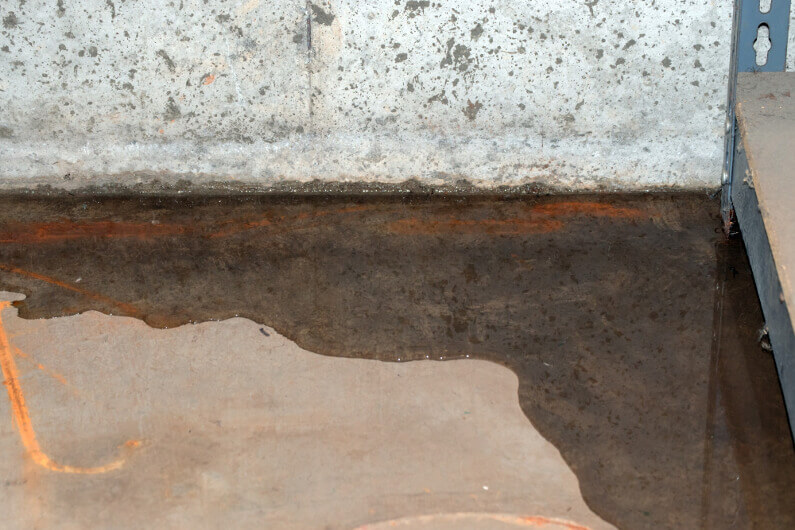 What do you do when you discover rising water in your basement? Maybe you don't have a basement, but it's the crawl space that takes on water when spring storms arrive. Regardless, a sump pump will help keep your home dry.
"What is a sump pump?" you say.
You've come to the right place! In today's post, we'll answer all of your questions about sump pumps. Read on and learn more about one of the best home waterproofing devices you can buy.
What Is a Sump Pump Anyway?
Unless they've lived in a home with crawl space or basement, many people aren't familiar with sump pumps.
First, this is no ordinary pump. It's a flood prevention system that works by pumping the excess water out of a sump pit.
Sump pumps save the day for a home at risk of flooding. If the basement of your house sits lower than the water table, you're at risk.
Without a sump pump, water can accumulate inside the basement or crawl space. If you install one, the sump pump directs water away from your home.
Two Types of Sump Pumps
When you talk with your plumber about installing a new sump pump, you'll need to choose which type of pump best fits your situation.
When you talk with your plumber about installing a new sump pump, they will help you choose which type of unit best fits your home. The options are either a submersible or a pedestal-style pump.
Both types operate on a motor. If you install a submersible sump pump, you'll notice the pump and the motor fit into a container, and you'll install the entire unit in the sump pit. The motor on a pedestal-type sump pump mounts on the end of a column, which sits above the inground sump pit,
Both styles connect to a hose or pipe used to direct water out of the sump pit and away from your home.
Sometimes you'll hear the sump pit referred to as the sump tank. Pit or tank, it's the same thing. Now, let's get down to the nitty-gritty about the way sump works keep water out of your home.
How Do Sump Pumps Work?
A home with a sump pump uses a unique drainage system. It's buried either under the basement floor or along the home's foundation.
Drain tiles direct groundwater into the sump pit. When the sump pit fills with, a float or switch triggers the pump and turns it on.
Now the pump removes the water out through a pipe or hose. It flows out into the yard or to a dry well. Once the pit empties, the motor shuts off and waits for the pit to fill up with water.
It may sound mysterious, but the whole system relies on valves. The valves detect either rising water levels or pressure, to alert the system of water in the sump pit.
Where does the water go?
In some systems, the water simply drains into your yard, where it's absorbed back into the ground. Depending on your set-up, your sump pump may send water to the storm sewer drain in your neighborhood. Be careful with this as some cities regulate when residents can direct their sump pumps to drain into the storm sewer.
Don't worry about water draining back into the pit. Most drainpipes work with a check valve, which prevents the backflow of water into the sump pit.
I Am Not Sure I Need a Sump Pump
If you're feeling unsure about your need for a sump pump, you're not alone, especially if you're a new homeowner, or you've never owned a home with a crawl space or basement.
There's good news if you're building a new home. Most newly built homes today come with mandatory installation of a sump pump.
If you've moved into an older home, consider the following questions:
Do you have a finished basement?
Has your home already flooded?
Does your area receive regular heavy rainfall?
Is your home located in a low-lying area?
People in low-lying areas live at or below sea level, or they live in an area with a high water table.
Answer "yes" to any or all of the questions, and it means you're an excellent candidate for a sump pump installation.
My Basement Never Floods
Even if you've never experienced a flood in your basement or crawl space, you've likely dealt with damp conditions in your home. Here in Columbus, Ohio, we have hot, muggy summer, which results in higher humidity levels in most homes.
A sump pump could help keep humidity inside your home at a more comfortable level.
Whether you've had a flood or not, is your basement damp? Damp basements usually indicate moisture seeping through your foundation. Even if you don't detect a leak or notice standing water, that excess moisture can still contribute to high humidity and puts you at risk for mold development.
A basement sump pump working together with a drain tile system and an in-home dehumidifier will help combat excessive moisture. A sump pump acts as the first line of defense against the weather or the fact that you live in a low-lying area.
Don't wait for the first flood to have one installed!
Ready to Protect Your Home with a Sump Pump?
We hope our post gives you some ideas about how to protect your home from excessive moisture. Installing a sump pump can prevent flooding, seepage, and mold from growing in your home.
Are you still wondering what is a sump pump used for, and do you need one? We're happy to answer all of your sump pump questions.
If you already own one, we can make sure your sump pump runs properly. Not a bad idea to make sure you take care of repairs now, especially since we're already dealing with storms!
Our team of licensed plumbers can install a new sump pump in your home today. Give us a call, and let's talk.
Serving Columbus, Grove City, Gahanna, Reynoldsburg & Surrounding Area's
© 2018-2022 ASterlingPlumbingColumbus.com
– All rights reserved. –
Information on this website may not be re-used without prior written consent from A Sterling Plumbing.
Monday-Friday: Open 24 Hours
Saturday: Open 24 Hours
Sunday: Open 24 Hours
Ohio Licensed, Bonded, Insured
OH Plumbing Contractors License # OL-26324