A Sterling Plumbing Blog
Plumbing Articles from Columbus, OH
How to Find a Plumber: Your Step-By-Step Guide to Hiring a Trusted Plumber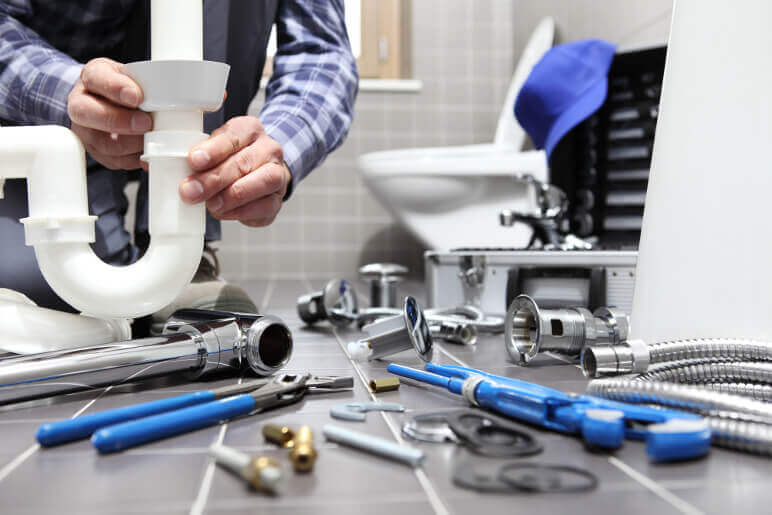 Believe it or not, leaks in homes across the country waste more than 1 trillion gallons each year. As a homeowner, that can mean a huge increase in your water bill and annual water consumption.
The best way to keep your water bill down month after month is to get every leak fixed as soon as you notice the problem. But if you don't already have a plumber on speed dial, where do you start?
Here's how to find a plumber you can trust quickly and easily.
Ask Your Friends and Family
Your friends and family should be the first place you start when looking for a. plumber. Someone you know will have worked with a plumber at some point.
Use that as a starting point. You don't have to work with the same plumber. But if your friends and relatives were happy with their services, you'll probably have the same experience.
If your friends, family, and coworkers don't have preferred contractors they work with, don't panic. Think about the people you've had make repairs on your home.
They probably know a plumber or two that they trust to work on their homes. And if they're recommending the plumber to you, you can expect the same quality service.
Just make sure to mention that someone referred you to the plumber when you speak with them. You might get a discount out of the deal!
Look Online
The internet is a great place to search for an experienced plumber. But you do need to be cautious when scanning online reviews.
Remember, people are more likely to leave a review when they've had a bad experience. And that bad experience can be anything from an actual problem to a complaint about their pricing.
Instead of basing your decision solely on review sites, research the plumbers' reputations. Check with the Better Business Bureau and see if the plumber has a history of complaints.
If they have a good score (anything B+ and above), consider getting an estimate. If the score with the BBB is low, you'd be better off looking elsewhere.
Call More Than One Plumber for an Estimate
Once you have a few people you're willing to work with, schedule an estimate. It's always best to get more than one plumber to look at the problem. And, unless it's an emergency repair, you should be able to do it.
During the estimate, pay attention to what the plumber is saying, not just the price they quote you.
If they seem knowledgeable and answer your questions thoroughly, put them on the short list. But if they dismiss your concerns or give you a price without explaining what they need to do to fix the problem, keep looking.
Great plumbers want you to know what you're getting when you hire them. This means they'll spend a little extra time explaining what's going on with your plumbing and what needs to get fixed. They may even find a few issues you weren't aware of!
Get Their Credentials
All plumbers must have a valid business license and insurance in order to work in the state. And reputable ones will gladly give you proof of their license and insurance before they work on your home.
But you will need to ask for those credentials.
Once you have them, make sure the business license is current with the state. Then go over the details of their insurance policy.
At a bare minimum, they should have liability coverage and workers' compensation coverage for any employees they bring with them to your house. This way, if they're injured on the job or they damage a part of your house during the repairs, their insurance will cover the expenses.
Without insurance, you're liable both for any damage done and any injuries suffered on the job. This could end up costing you thousands.
Request References
Online reviews can only tell you so much about a business. They're effectively anonymous, and people can say anything they want, both good and bad, without repercussion.
The best way to know if you should work with a plumber is to speak with their previous clients. Ask the plumber for references and follow up with them. Find out what their previous clients thought about the quality of their work, their professionalism, and whether they'd work with them again.
If the response is positive, you can expect the same service. But if the references aren't thrilled by their experience, keep looking.
Understand Their Billing Structure
Plumbers bill repairs differently across the industry. And you'll want to know how they'll charge you before you agree to any repairs. Otherwise, you could face some surprise expenses that you're to equipped to cover.
Ideally, the plumber will outline their billing structure in the estimate. This will let you compare their costs for repairs against the other estimates.
Though you should never base your decision solely on price, make sure you're comfortable with the way they'll charge you. The rates for labor and parts should be reasonable.
If you're not comfortable with their rates for any reason, keep looking.
Look for Emergency Availability
If you're looking for a plumber to fix a minor issue, choose the company that has an appointment available when you need it. But if you're for a professional to care for your property for years to come, even if it's just for preventative maintenance, look for a company that offers 24-hour emergency repair services.
You never know when a pipe will burst or when the toilet will start backing up. When those issues happen during business hours, finding someone to fix the problem is simple. But when they happen in the middle of the night, you need a plumber with the right availability.
Final Thoughts on How to Find a Plumber
Finding a trustworthy and reliable plumber takes a bit of patience, but it's worth it. Think about the things you need them to do and listen to their explanations of any potential repairs.
The key to how to find a plumber is to choose someone you feel comfortable working with. This means picking a company that offers the right balance between price and experience.
Contact us today to schedule an appointment and let our experienced team help you keep your plumbing in good shape.
Serving Columbus, Grove City, Gahanna, Reynoldsburg & Surrounding Area's
© 2018-2022 ASterlingPlumbingColumbus.com
– All rights reserved. –
Information on this website may not be re-used without prior written consent from A Sterling Plumbing.
Monday-Friday: Open 24 Hours
Saturday: Open 24 Hours
Sunday: Open 24 Hours
Ohio Licensed, Bonded, Insured
OH Plumbing Contractors License # OL-26324